About


Diana Coleman has consistently achieved Bronze, Silver, Gold and Quad Gold production awards in her real estate career. She has been awarded Top Producer in Listings and Sales in 2002-2018. Based on her sales achievements for her first year in real estate, she earned the title of "Greater Houston Region Rookie of the Year ". In 2014, Diana's sales were at KW Quad Gold level and in 2013 she was honored to be one of the top individual agents in the entire Houston Region! Diana has been awarded "5 Star Agent" by Texas Monthly Magazine for the past 8 years . Only the top 3% of all Houston agents receive this merit award.

She has also served on the ALC (Agent Leadership council) only available to the top agents in her field. Her dedication to continuing education and training allow her to achieve at the highest level of expertise.

Prior to her career in real estate, Diana raised 3 sons and worked as a consulting clinical dietitian in Charlotte, NC. Then, her husband's job transfer threw Diana into the Houston real estate market as a buyer. The experience sparked an old flame of desire to become a realtor. Her desire is no longer just a flame, get out the marshmallows, it's a bonfire!

"Let this Top Producer work for you!

Just for fun……Announcing a new addition to the Diana Coleman Team

Max is a headstrong black lab that needed a home. He has yet to tell me the story of his life, but in short, he was found by my neighbor in front of Kroger last year around the holidays. He was dirty, underweight and starving. My neighbor took him home, cleaned him up and tried to find his owner to no avail. The night before he was going to the adoption center, my husband asked if we could give Max a home. And of course, I could not deny him. After all, new homes are my business!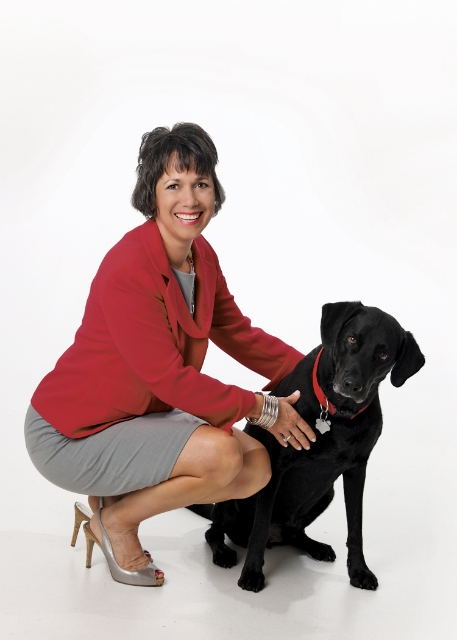 Since our adoption, Max has dabbled in several hobbies such as landscaping (digging in the gardens & chewing sprinkler heads), pool service technician (attacks the polaris), and at times, decorating (he loved to rip pillows apart when we left him in the house alone).
Today, Maxx has become trustworthy, loyal, and eager to please people. We have slowly earned each others respect. You know, he actually has some of the qualities of a good realtor! It just took a little extra special care to help him adjust to his new home. And, I believe he would say that it was his best move yet! If you want extra special care and Top Notch real estate services, then:
Call or email Diana Coleman TODAY!
832-368-6855
Diana@dianacoleman.com